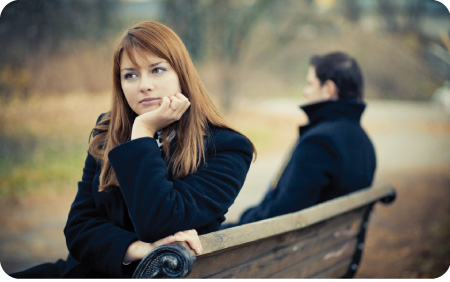 Training Programs
Domestic Violence Treatment:  Causes, Effects, Considerations
There are many facets to the causes and effects of domestic violence, and many options for the safety and treatment of the whole family.  Together we explore what domestic violence is and how to work with someone who is violent, determining when it is best to see a couple or family together and when to see them separately for safety reasons. The training also delves into safety considerations, child treatment, individuals and groups, and working with adult victims.
This program is ideal for therapists in training, agencies working with child and adult victims, and batterer intervention programs.
The unique aspect of this training is the discussion of domestic violence occurring along with child abuse, substance abuse and mental illness. Compounded, these issues make the family situation very complex so it's important for therapists to understand assessment and treatment in these tough situations.
Anger Management
Learn to create and implement a 10- to 16-week anger management program.  You'll learn how to   teach communication and conflict management skills, and encourage participants to take responsibility and learn empathy for the people affected by their behaviors. We explore the effects of stress, relationship challenges, parenting and more.  This class will teach you the skills to help participants make lasting life changes.
Intro to Narrative Therapy
We focus on the foundations and fundamentals of Narrative Therapy and study it in the context of psychology, politics and history to understand the main tenets of the therapy.  We also explore the basic interventions.  Students will experience narrative therapy first-hand through exercises and role play.
Narrative in Action
This training is the perfect follow-up to the Intro to Narrative Therapy training since is a great opportunity for students to see the therapy in action. The class is invited to bring a case to the training in order to play the role of that client.  With me in the role of the narrative therapist, students will see what it would look like in the room with that client. We'll demonstrate interventions, then discuss the process following each case. The benefit of this training is twofold:  participants get a deeper understanding and empathy for their client, and a greater understanding of and enthusiasm for using narrative ideas and practices.
Considerations in Working with the GLBT Community
Explore the unique considerations of the Gay, Lesbian, Bisexual and Transgender (GLBT) community.  Participants are challenged to look at Heterosexual Assumption, inclusive language, and understanding behavior in a social and oppressive context.  The class considers ideas of family, community, the "coming out" process and why people stay in the "closet."  We look at assessment and treatment considerations for GLBT clients and family members.
Supervision for Therapists-in-Training
When therapists-in-training are looking for guidance, I offer supervision and psychotherapy to trainees of all levels. My specialty is supervision of complex family issues and working with children, adults, couples and families when substance abuse, domestic violence, mental health and trauma overlap.  I have experience working with therapists in both school and outpatient settings.
Consultation
I offer program development, training, and supervision on a variety of  topics with greatest strength in mental health, substance abuse, and domestic violence. I work with non-profits, supervisors and therapists in defining strategy, and writing proposals, and creating community partnerships.
Training and Consultation
With both my private practice and community agency experience, I bring a robust and first-hand knowledge to my training and consulting programs. If you're looking for guidance on any of these topics, please contact me to work out a program designed especially for the needs of you and your team.

Click on a program to the right for more details.
Hear what others have to say about their training experience:
"The staff and trainees feel Janeen is top notch.  She is one of the best trainers we have ever had, and is a staple in our training program.  Janeen is dynamic, energetic, knowledgeable, well informed, prepared and invites participants to learn and grow as therapists in a way that challenges their learning."
– Keith Burrell, Director of Clinical Training, Bay Area Community Resources
"Janeen is a very engaging instructor.  In my experience with her, she demonstrated a great grasp of how to work with people and has a unique way of approaching difficult subjects in a non-threatening way.  This helps her to involve those in class who are less likely to participate. She has a great sense of humor that breaks down barriers and keeps the class interesting from beginning to end.  She also is very knowledgeable in the areas she trains on, including LGBT and cultural issues, and domestic violence."
– Christine Villanis, Department Director, San Mateo County Probation Department