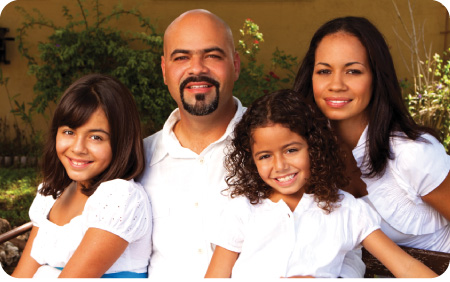 My specializations include:
Facing substance abuse and its effects on the family
Moving past the effects of anxiety and depression
Identifying communication patterns
Struggling with lesbian, gay, bisexual and questioning identities
Healing from trauma
Recovering from domestic violence
Understanding the effects of separation, divorce and adjustment
Learning healthy conflict strategies
Building back trust
Family Therapy
Is your family in transition or in crisis? Have you been struggling to successfully communicate, or heal from grief or loss? Does your family fight a lot? Do you feel like nothing ever gets resolved?  Does your spouse or a family member have substance abuse issues?
It's not just the person involved who suffers. All of these issues can affect the whole family.
Whether the issue is that of an individual within the family, or whether it's the family dynamic, involving families in solutions is very beneficial. I will help you overcome your family's challenges and heal together by exploring your family history and culture and uncovering  strengths and wisdom to further develop your families preferred ways of being with one another.
Below is a brief outline of how I work with families. To discuss this process further please contact me to set up an appointment
In the first session with a family, we explore the effects of the problem on each member of the family, within the family's cultural context and traditions.
I then take the time to understand what the family was like before the problems started.
We explore the strengths of each family member.
Together, we create a road map for where the family wants to be.
We work to unearth resentments, teach forgiveness, and practice new ways of being that support preferred family stories.
From week to week we build on the successes in treatment and reinforce preferred behaviors and experiences.
You can learn more about the different methods I employ, here.
Your family can be happy, healthy and strong again – please contact me to get started.