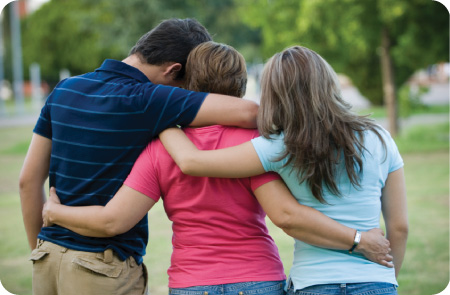 Do you identity with any of these feelings?
I feel guilty, depressed, angry, sad, confused, or isolated
I am struggling with my identity
I am hurting the people in my life
My relationship is unhappy, difficult or violent
I am, or someone I love is, abusing alcohol or drugs
I am struggling at work; I find it difficult to focus or complete tasks
I feel unworthy of love or success
I or my children are suffering from a significant life event such as death, injury, divorce, abuse or trauma
I am struggling with fertility, pregnancy or miscarriages
Welcome,
Seeking help is a courageous act. You're here because you're ready to create the life you want, and could use some guidance. I'm here to help you meet life's challenges by uncovering the strength and resiliency inside you. Yes, it's there.
Through psychotherapy, counseling and education, I help individuals, couples, adolescents, children, and families overcome obstacles that are holding them back from being the people they want to be. I provide a safe place for you to reveal fears, hopes and dreams, and help you explore each of these in a collaborative way.
You may be facing the challenge of a specific trauma, or you may not know the reason why you're feeling bad. We can work through it together. If you can relate to any of the thoughts to the right, psychotherapy may be a good option for you.
I believe that people are resilient and can heal so my work focuses on your strengths, and discovering the skills you have readily available to you to create the life you want. Learn more about my work on the About page. Now is a great time to start being the best you.